Embarking on a long road trip can be an exciting adventure, but it can also be quite challenging if your car is disorganized and cluttered with items you need for the journey ahead. In this article, we'll provide practical tips to help you keep your car organized, clean, and comfortable throughout your next road trip from Lewisville, Texas.
Organizing the Glove Compartment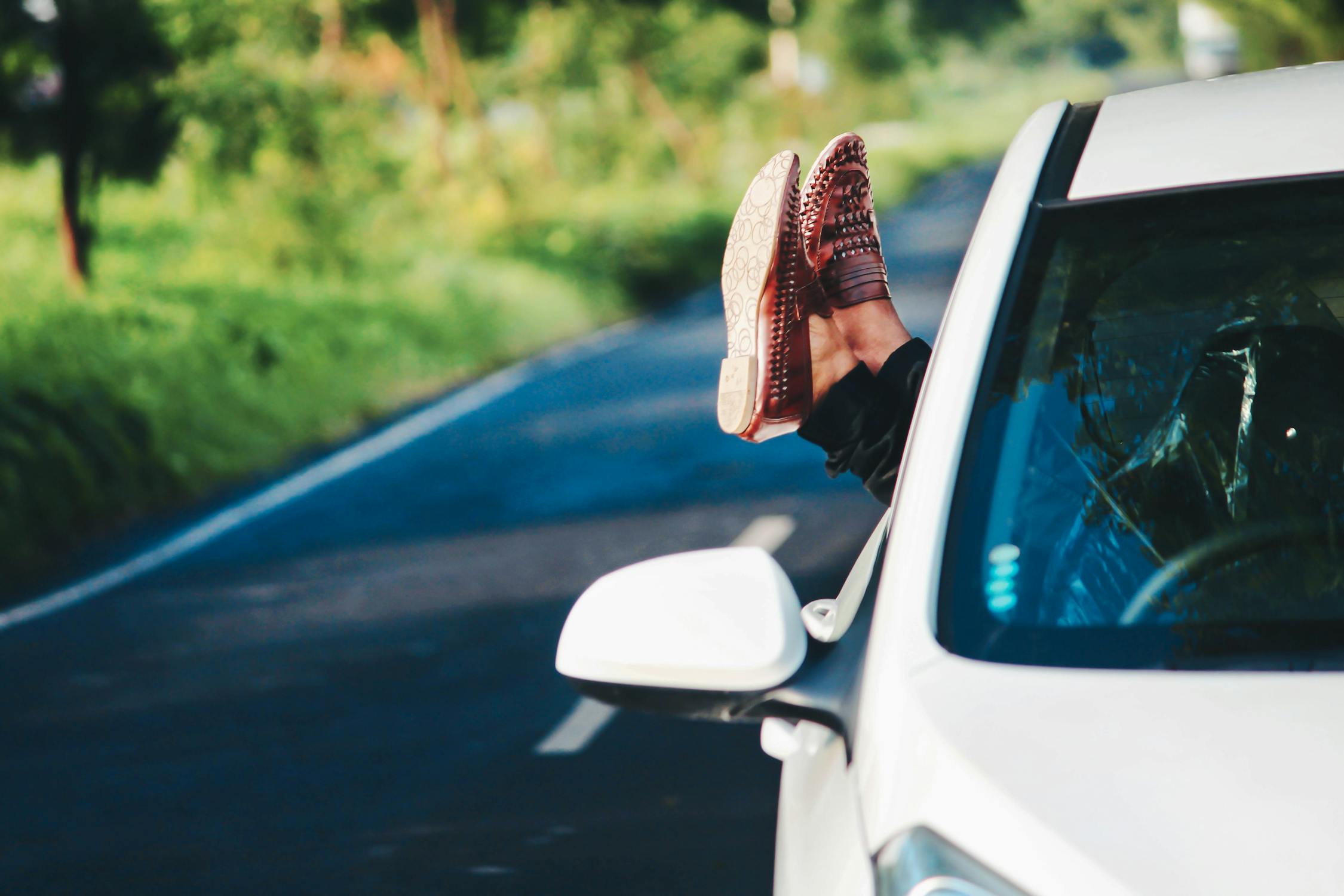 The glove compartment is often overlooked when organizing a car, but it's essential to keep this area neat and tidy since it houses crucial documents, such as your registration, insurance cards, and other paperwork.
Storing Important Documents
Use a glove box registration and insurance holder to keep your important documents at the top or front of the compartment, making them easier to find when needed.
Travel First Aid Kit
A compact travel first aid kit is essential for emergencies. Store it in the glove compartment for quick access in case of an accident or injury.
Front Seat Organization
The front seats can quickly become cluttered with various items, from sunglasses to charging cables. Use these ideas to keep your front seat area organized and efficient:
Car Visor Organizer and Holder
A car visor organizer provides storage for small items, such as pens, notepads, and sunglasses. If you prefer a more minimal look, consider just a sunglasses holder.
Smartphone Holder and Charging Station
Use a smartphone holder to keep your phone secure and within reach while driving. A charging station with multiple adapters ensures that all your devices stay charged throughout the trip.
Seat Gap Filler and Side Organizer
A seat gap filler prevents loose items, such as keys, phones, and coins, from falling between the seats. Add a seat side organizer for additional storage.
Center Console Organization
Keeping the center console organized can go a long way in maintaining a clutter-free car interior.
Plastic Labeled Pouches and Clear Acrylic Organizers
Use plastic labeled pouches and clear acrylic organizers to keep small items, such as change, keys, and charging cables, tidy.
Fabric Storage Caddy and Cable Ties
A fabric storage caddy provides additional storage in the center console. Use Velcro cable ties to keep phone charging cords neat and tangle-free.
Back Seat Organization
Keeping the back seat organized is crucial, especially if you're traveling with kids or pets.
Back Seat Organizer, Kick Mat, and Tablet Holder
A back seat organizer with a kick mat and tablet holder keeps your kids entertained and their belongings organized.
Headrest Hooks and Trash Can
Use headrest hooks to keep bags off the floor, and a back seat trash can to collect trash.
Trunk Organization
A well-organized trunk makes it easier to find items quickly and keeps them secure during your road trip.
Collapsible Trunk Organizer and Hanging Trunk Organizer
Use a collapsible trunk organizer for sports gear or reusable bags, and a hanging trunk organizer for camping supplies and emergency items.
Roadside Emergency Kit and Mesh Trunk Wall Pouch
Keep a roadside emergency kit in your trunk for unexpected incidents. A mesh trunk wall pouch maximizes vertical storage space.
General Tips for Maintaining a Clean and Organized Car on Long Trips
Maintaining a clean and organized car throughout a long road trip can greatly enhance your overall experience. Here are some useful tips to help you keep your vehicle in tip-top shape during your journey:
Regular Cleaning
Frequent cleaning can prevent clutter from accumulating in your car. Keep a car vacuum under the seat or in the trunk for easy access, and make it a habit to vacuum your car's interior every few days during the trip. Additionally, pack some cleaning supplies, such as wet wipes, paper towels, and a small trash bag, to handle spills and messes as they occur.
No-Food Policy or Snack Container for Kids
Reducing messes in the car can be as simple as implementing a no-food policy. However, if that's not feasible (especially when traveling with children), consider using designated snack containers. These containers can help prevent crumbs and spills while keeping snacks organized and within easy reach.
Packing Out What You Pack In
Make it a habit to remove any items that you brought into the car at each stop. This practice ensures that clutter doesn't accumulate over time, making your vehicle easier to navigate and more comfortable for passengers.
Create a Designated Area for Personal Items
Provide each passenger with their own storage space, such as an over-the-seat organizer or a small backpack. Encourage everyone to keep their belongings in these designated areas to prevent clutter from spreading throughout the car.
Use Reusable Bags for Shopping Stops
When making shopping stops along the way, opt for reusable bags instead of accumulating multiple plastic bags. These bags can be easily folded and stored in your trunk organizer when not in use, reducing waste and keeping your vehicle tidy.
Plan Regular Car Organization Breaks
Schedule regular breaks during your trip specifically for organizing and tidying up the car. This practice can help you maintain a clean environment throughout your journey.
Keep a Travel Trash Can
Invest in a travel trash can that hangs over the center console or attaches to the back of a seat. Having a designated spot for garbage encourages passengers to dispose of their trash properly, keeping your car cleaner in the process.
Maintain a Pleasant Atmosphere
A well-scented car can make long trips more enjoyable. Use an air freshener or an essential oil diffuser to keep your vehicle smelling fresh throughout your journey.
Enjoy Your Road Trip with an Organized Car
By following the tips and investing in helpful car organization products, you can ensure a comfortable and enjoyable road trip for everyone on board. Keeping your car organized not only makes the journey more pleasant but also helps you focus on the road and stay safe.
When you're ready to embark on your next road trip, consider visiting Huffines Chevrolet Lewisville or check out our inventory to find your perfect vehicle. Our knowledgeable finance center team can help you find the ideal auto loan to fit your budget and needs to set you up for your next trip.