Are you thinking about buying a new truck but aren't sure what you need? If you look at almost any list of the best-selling and most popular pickup trucks on the road today, you're sure to find at least a few Chevrolet trucks. Time and time again, they've proven to be among the best pickup trucks that money can buy.
But you'll want to do your homework on all the available options before you decide which model to buy. There are more Chevy truck models than you might realize, so you'll want to do your research to find the one that'll work best for you. To make it easier for you, read below as our team at Huffines Chevrolet Lewisville shares more about a handful of Chevy's best pickup trucks.
Chevrolet Silverado 1500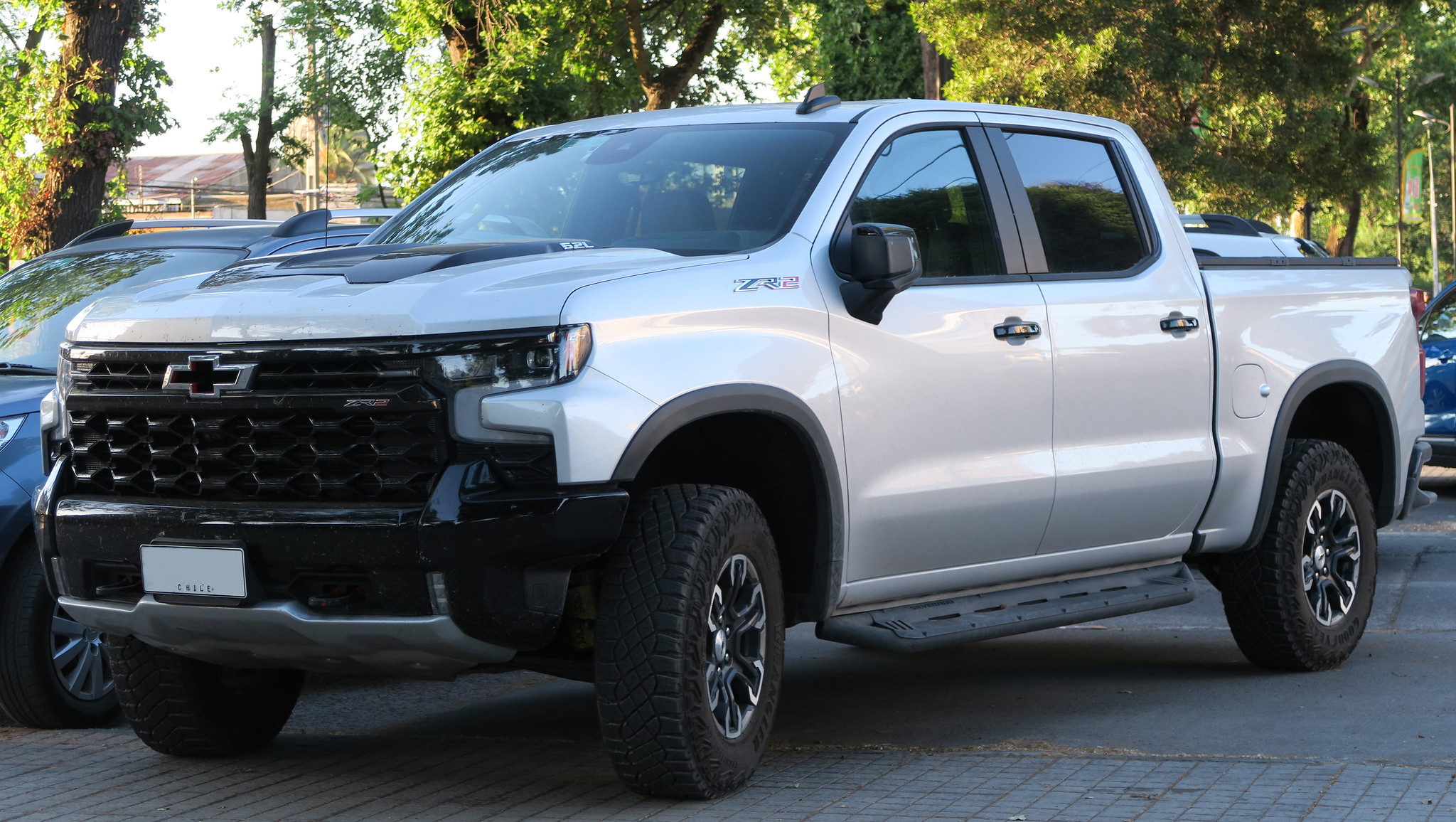 Year after year, the Chevrolet Silverado 1500 is one of the top-selling trucks in the country, and it's easy to see why. The Silverado 1500 offers almost everything you could ever want from a pickup truck. With its standard 2.7-liter 310-hp turbocharged four-cylinder engine and a maximum towing capacity of 13,300 pounds, the Silverado 1500 is the right option if you plan to use it for work or towing large trailers.
Its multi-flex tailgate makes loading and unloading cargo easier. And it has features that make it fun to drive even when you're hard at work, such as a user-friendly 13.4-inch touch-screen infotainment system on the higher trim levels.
Chevrolet Silverado 2500 HD
The Chevrolet Silverado 1500 packs plenty of power, but if you need something with a little more oomph, the Silverado 2500 HD should do the trick. It has a standard 6.6-liter V-8 engine that can produce up to 401 hp and 464 lb-ft of torque. It also has a maximum towing capacity of 14,500 pounds, a bed view camera, and enough seating for up to six. If you want a pickup truck that can really pack a punch, you'll find it's a step up from the Silverado 1500 HD.
Chevrolet Silverado 3500 HD
The Chevrolet Silverado 3500 HD has the same 6.6-liter V-8 engine as the Silverado 2500 HD. So, just like that truck, it'll provide you with up to 401 hp and 464 lb-ft of torque. But it's a little tougher than the Silverado 2500 HD and can tow up to 16,800 pounds. It also comes with an optional 6.6-liter turbodiesel V-8 engine that produces 445 hp and 910 lb-ft of torque and can help you easily tow more than 20,000 pounds. It's the ultimate work truck if you need something that's extremely heavy-duty.
Chevrolet Silverado 4500 HD
A Chevrolet Silverado 1500, 2500, or 3500 will often be ideal for everyone from weekend warriors to residential and commercial contractors. But if you know that you need a truck that can handle even more than one of those Chevy trucks, you might want to look into a Chevrolet Silverado 4500 HD. You can find one with a Duramax 6.6-liter turbodiesel V-8 engine and an Allison transmission that can tow whatever you throw at it. It also comes with a chassis cab so that you can customize it to meet your specific business needs.
You might also want to explore the Chevrolet Silverado 5500 and 6500 options if you like the idea of investing in a pickup truck with a chassis cab that can do everything you need it to do. They're more advanced versions of the Silverado 4500 that provide a little more power as you move up the ranks.
Chevrolet Silverado EV
Like many other automakers, Chevrolet is currently in the process of trying to make a push to design and release more electric vehicles (EVs), which will include creating electric pickup trucks without sacrificing too much in terms of power. The first Chevrolet Silverado EV will hit dealerships in the fall of 2023. It'll feature a battery that can take it up to 400 miles on a single charge and a motor that can provide up to 754 hp and 785 lb-ft of torque. It looks like it's poised to usher in a new era for Chevy trucks.
Chevrolet Colorado
As you've no doubt noticed, the Chevrolet Silverado is the pickup truck Chevy gives the most attention to. But investing in a Chevrolet Colorado is another option to consider if you want to purchase a great pickup truck. It has a turbocharged 2.7-liter inline-four engine with an eight-speed automatic transmission that can provide up to 237 hp and a maximum towing capacity of 7,700 pounds on its base trim level. You can choose between rear-wheel and four-wheel drive, depending on your needs.
It also has enticing standard features, such as an 11.3-inch infotainment touch screen and wireless Android Auto and Apple CarPlay. It's also more affordable than some Silverados, making it a better choice if you're looking for a pickup truck for fun rather than work.
Test-Drive a Chevy Truck Today
So, if you've been wondering how to choose the right Chevy truck, you should have a better idea of which one you want to buy now that we've shared a few details about them. But if you still want more information before deciding which one to purchase, our team at Huffines Chevrolet Lewisville is happy to lend a hand. We can tell you more about each of the trucks mentioned here and let you take a few for a test drive so that you can find the best option for you.
Huffines Chevrolet Lewisville can also help you to afford a new Chevy truck. Our finance center can help you get approved for a loan so that you can pay for your Chevy truck over time. You won't have to worry about going through the financing process alone when you have a financial specialist from our dealership on your side. Touch base with us today to hear more about our selection of Chevy trucks or to work on getting pre-approved for a truck loan.