When looking to buy a new car, one of the primary things people look for is the onboard technology features. They want a vehicle that has all the latest features, as these are the things that change the most as cars improve. Technology features not only make the ride more enjoyable but safer as well. One new vehicle that comes packed with the latest in entertainment and safety is the 2021 Chevrolet Trax. Below, we'll outline some of the top entertainment and technology features you can expect to find in this compact SUV crossover. 
Infotainment Center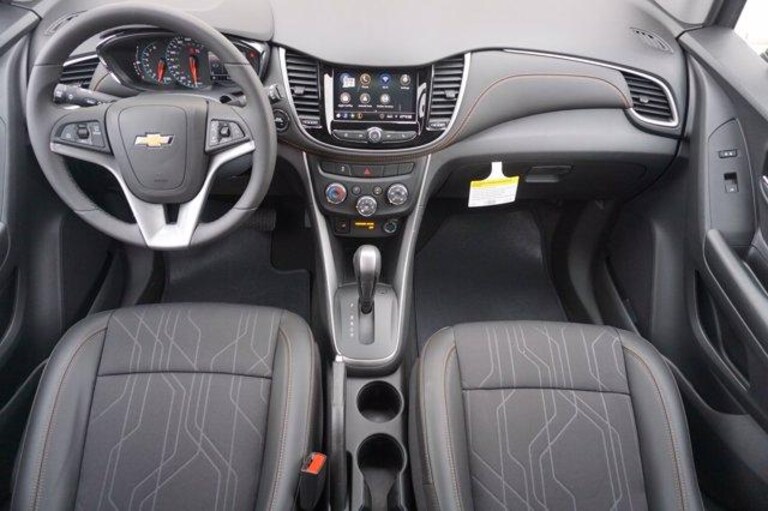 The first piece of technology you'll likely notice when entering the 2021 Chevy Trax is the infotainment center. This is the screen in the middle of your dashboard which provides information and entertainment capabilities as you drive. Through this screen, you can access important settings for your car and control things like the radio.
This infotainment center gets even better though when you connect it to your smartphone. In the 2021 Chevy Trax, you can connect both Android and Apple devices, allowing you to access some great features from your phone right from this screen. For example, you can open up your favorite navigation app or stream music from your favorite music service. This connection not only opens up plenty of entertainment options as you're driving but keeps your phone charged. Connecting your phone by BlueTooth can be done in a few steps.
WiFi Hotspot
Another great feature you can add to your Chevy Trax is WiFi capability. This car is able to turn into a WiFi hotspot, giving you and your passengers a strong internet connection as you drive. This is perfect for long road trips, allowing your guests to stream movies and music on their phones with ease. 
You also don't have to worry about going over your cell phone's data plan, as you can connect to the WiFi instead. Turning the Trax into a WiFi hotspot is free, however, you'll need to pay for the data you use over it. A Chevrolet Trax dealer can provide you with more information about how this WiFi hotspot capability works.
Keyless open
Tired of having to carry around a bulky key or worrying about losing it? With the Chevy Trax, you get a keyless entry system. With a keyless entry, the Trax sends out a radio frequency signal when someone attempts to open the door. If the radio signal detects a specific key fob in the area, it unlocks the door.
With this system, all you need to do is carry around this small key fob with you and the door will unlock. Now you don't have to worry about digging around in your bag for the key, as the fob just needs to be nearby. It's just one small feature designed to make things easier for the driver.
Remote Starter
Along similar lines, the 2021 Chevy Trax comes with a remote starter. A remote starter is useful in a lot of situations but it's particularly helpful in more extreme weather. For example, let's say it's very cold outside. With the remote starter, you can start up your Trax from inside your home and allow it to run for a few minutes. Then when you get to your Trax, it's nice and warm for you, meaning you don't have to wait in the cold. The same concept applies when it's extra hot outside as well. With just the push of a button, you can start your Trax from yards away, giving you yet another convenience. These are just some of the top features of the Trax.
OnStar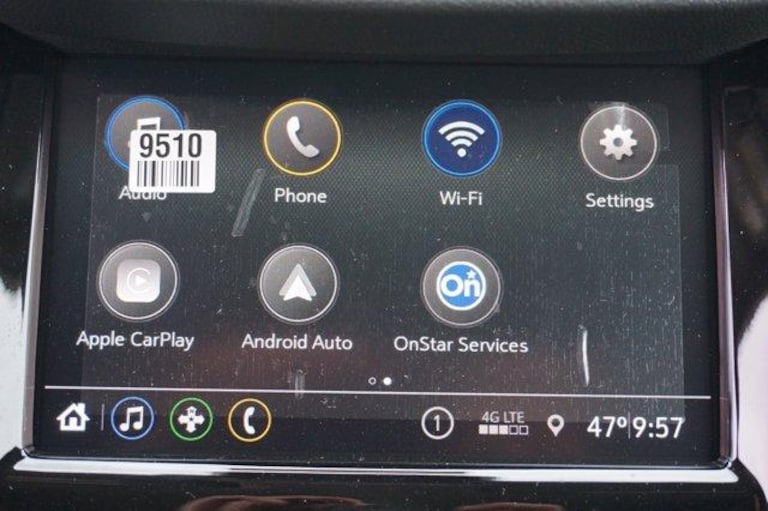 OnStar is a system that provides additional security to a vehicle. One thing OnStar can do is automatically call emergency services when it detects that you have been in an accident. It can also be used to contact roadside assistance if you're experiencing any trouble with your vehicle. OnStart essentially connects you with a customer service representative, who can help you with whatever you need, from help dealing with an accident to a stolen vehicle. OnStar is a separate service that you need to subscribe to, but the 2021 Chevy Trax comes with the ability to use it, should you choose to sign up.
SiriusXM
If you like listening to the radio, you'll probably love SiriusXM. SiriusXM offers a ton of radio stations beyond just those available in your local area. There are currently over 150 full-time SiriusXM channels available and this doesn't even include the extra channels you can get for sports programming. Like OnStar, SiriusXM requires its own subscription, however, the 2021 Chevrolet Trax comes with a free 3-month subscription so you can test it out and see if you like it.
Safety Technology Features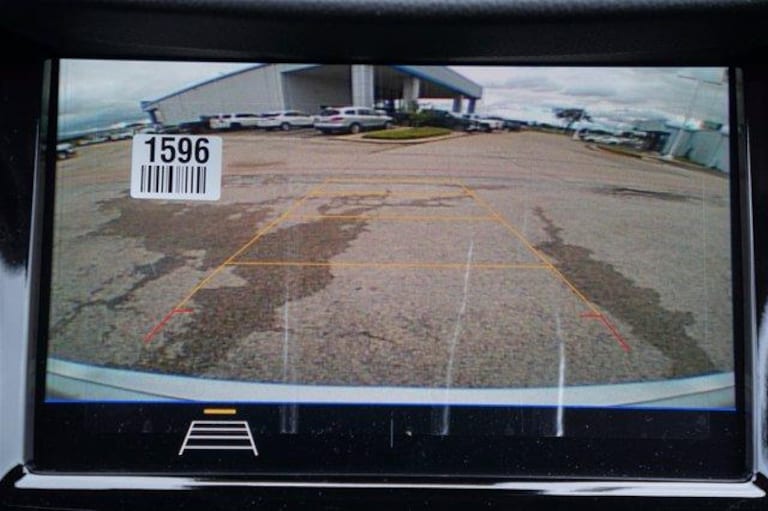 Of course, technology features aren't all about making the drive more enjoyable. There are also technology features that aim to make your driving experience safer. For example, there is a rear-vision camera, which allows you to see what's behind you when you're backing up. And should this camera miss anything, there's also a rear cross-traffic alert, which notifies you if there's anything about to pass behind your car. In addition, there's also a blindspot alert, which notifies you of other cars in your blind spot if you're trying to merge lanes. These are just a few of the safety features that the 2021 Chevy Trax technology offers. For a complete list, talk to a Chevrolet dealership in Lewisville.
Getting the Chevy Trax in Lewisville
The 2021 Chevrolet Trax comes with some of the most modern technology features. If you want a dependable SUV that comes packed with the latest technology, you don't need to look any further.
To learn more about the 2021 Chevy Trax, or to go for a test drive, please contact Huffines Chevrolet in Lewisville today. Our expert staff is always available to answer any questions you may have or schedule a time for you to come in to see the model in person. We just know that you'll love the 2021 Chevrolet Trax and all that it has to offer. So call us today and let us show you all the technology features that come with the Trax.