Purchasing your dream vehicle is a big deal. That said, it's one of the hardest decisions you'll ever make. Should you opt for a small hatchback that's easy on the wallet? Or do you buy a powerful truck to tow your RV, camper, or trailer on your outdoor adventures? Or do you instead go for a sporty crossover SUV to take the whole family on a road trip?
Choices, choices, and more confusing choices. No worries — the team at Huffines Chevrolet in Lewisville, Texas, is here to help you out. With a huge lineup of new Chevrolet cars, trucks, and SUVs, and a massive inventory of used Chevrolet vehicles, we've got something for every budget and lifestyle. Keep reading to find out which Chevrolet car is the perfect choice for your needs.
Complete List of Chevrolet Vehicles for 2023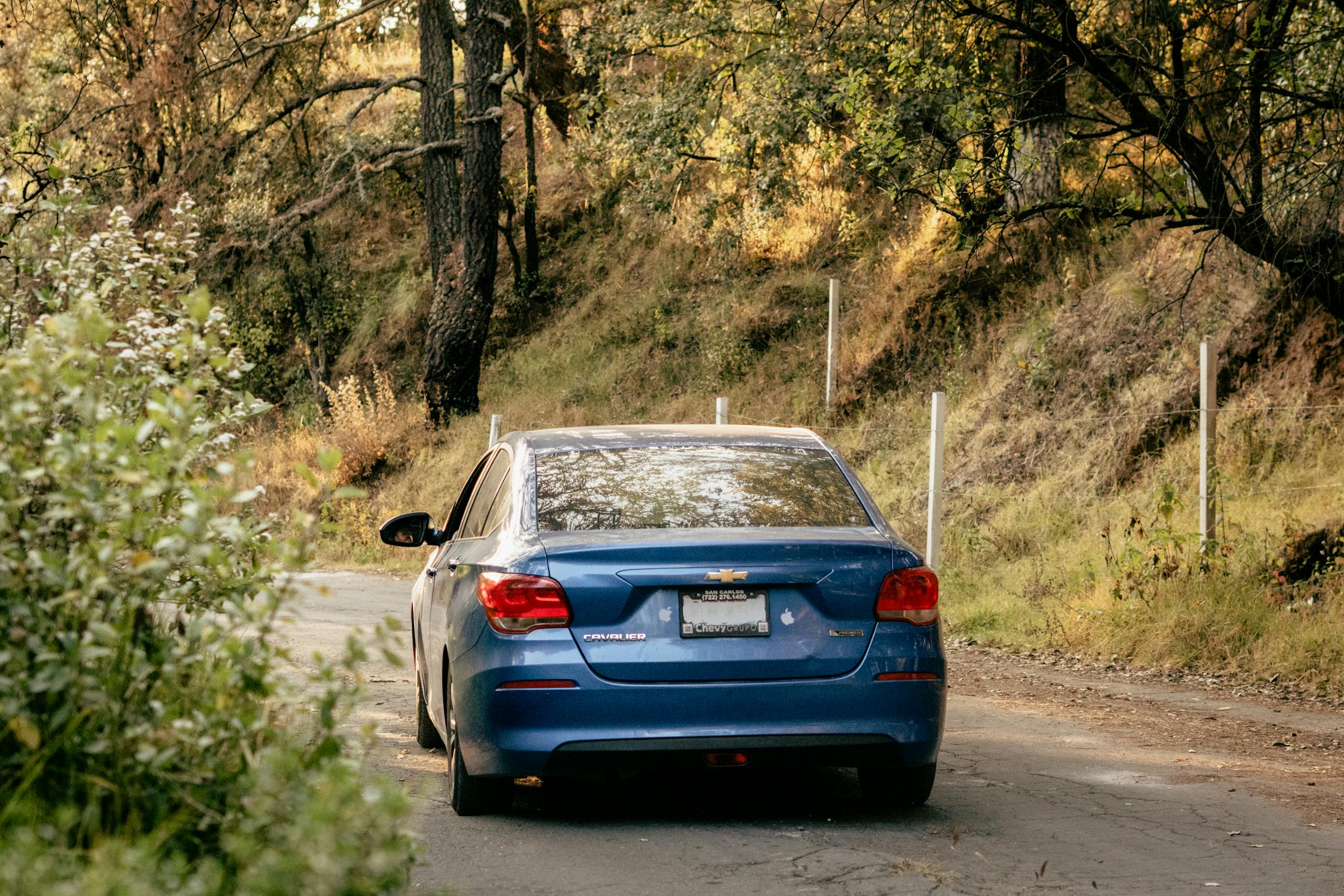 Before we take a closer look at each model, here's a quick list of all Chevrolet vehicles available on the market for 2023:
Cars: Spark, Sonic, Malibu, Impala, Camaro, and Corvette.
Trucks: Silverado, Colorado, Silverado HD, and Colorado ZR2.
SUVs and crossovers:Trax, Equinox, Blazer, Trailblazer, Traverse, Tahoe, and Suburban.
EVs: Bolt and Bolt EUV, and, coming in summer/fall 2023, the Silverado EV, Blazer EV, and Equinox EV.
Now, let's come to the big question, "Which Chevy car is right for me?"
As you would expect, each Chevrolet model has varying standout features and design styles. Here are a few tips to help you find the right Chevrolet car for you.
For Fuel-Efficient Daily Commutes
If you're looking for a fuel-saving vehicle that powers your daily commutes and errands around town, a subcompact or compact hatchback or sedan is a good choice. Generally, smaller vehicles are more fuel-efficient and offer higher mpg. Chevrolet offers two models to choose from:
Chevrolet Spark
True to its name, the Spark is spunky, energetic, and full of attitude. It offers an impressive 38 mpg on highways and 30 mpg on city roads.
Chevrolet Sonic
Slightly bigger than the Spark, the Sonic is still a good choice for daily commutes. It offers a decent 26 mpg in the city and around 34 mpg on highway cruising. Fitted with a 1.4L turbocharged engine, it's powerful for daily rides and has a spacious 47.7 cubic feet of cargo space.
For Families
While the majority of families are shifting to crossovers and compact SUVs, there are still individuals who prefer the comfort, practicality, and fuel efficiency of spacious family sedans. If that's you, Chevrolet offers you two incredible choices:
Chevrolet Malibu
A midsize sedan that makes no compromises, the Chevrolet Malibu is powerful and efficient and boasts an impressive 250 hp, with a maximum of 27 mpg on city roads and 35 mpg on highways. The best part is that you get a huge 15.7 cubic feet of cargo space to fit all your shopping, luggage, pet accessories, and more.
Chevrolet Impala
The sophisticated design, athletic performance, and stylish appeal of the Impala make it a popular choice for families. It can comfortably seat up to five passengers and posts an impressive 305 hp. You can get up to 18 mpg on city roads and a maximum of 28 mpg on highways.
For Those Who Want the Best of Both Worlds
If you want the comfort of sedans and the performance of SUVs, you can't go wrong with a compact SUV or crossover. Offering the best of both worlds, crossovers are fuel-efficient and versatile, offering car-like comfort and SUV-like capability. Chevrolet offers two compact SUVs:
Chevrolet Trax
Small in size but big in value, you can enjoy a spacious 48.4 cubic feet of cargo space in the Trax. With seating for up to five passengers, the Trax's all-wheel drive offers an SUV-like performance.
Chevrolet Trailblazer
With enhanced performance and safety, the Trailblazer is an excellent choice for those who want the capability of an SUV at nominal prices.
For SUV Fans
If you're looking for a full-size or midsize SUV, Chevrolet offers you multiple choices, such as:
Chevrolet Equinox
A small, midsize SUV with seating for up to five people. With decent fuel efficiency of 26/31 mpg (on city roads and highways, respectively), the Equinox comes loaded with a high-end infotainment system, making it a good choice for tech-savvy drivers.
Chevrolet Blazer
Another midsize SUV, the Blazer is sporty with impressive good looks. It offers space for up to five people.
Chevrolet Traverse
With seating for up to eight people, the Traverse boasts 98.2 cubic feet of cargo space. It also has an impressive 5,000-pound towing capacity, making it an excellent choice for people who hitch their boats and jet skis.
Chevrolet Tahoe
With three rows of seating, the Chevrolet Tahoe can accommodate up to nine passengers. The 6.2L EcoTec3 V-8 engine produces impressive power, and the 2023 model also comes with a Duramax 3L diesel engine.
Chevrolet Suburban
One of the oldest but still impressive vehicles in the market, the Suburban has three rows accommodating up to eight passengers.
For Eco-Friendly Drivers
If you're looking to reduce your carbon footprint and fuel expenses, Chevrolet is ready to help. You can choose the Bolt EV or the Bolt EUV. With General Motors, Chevrolet's parent company, committing to an all-electric future, you can expect more EVs from Chevrolet in 2023 and beyond. With an impressive range and budget-friendly prices, Chevrolet makes it easier for drivers to purchase their first electric or electric utility vehicle.
For Truck Aficionados
Chevrolet offers several powerful and versatile full-size trucks. If you're looking for a small, nimble pickup truck, you might choose the Chevrolet Canyon. If you want a full-size truck, the Silverado is an excellent choice. No matter which truck you choose, you get the quality assurance of a Chevrolet vehicle that lasts years.
Contact Huffines Chevrolet Lewisville To Choose Your Favorite Chevrolet Car, Truck, or SUV
At Huffines Chevrolet, we've been helping our customers in Lewisville, Texas, and the surrounding areas find their dream vehicles. Our expert sales and service teams take the time to understand your driving preferences, lifestyle needs, and budget to recommend the Chevrolet vehicle that fits you best. Come to our showroom to check out our impressive Chevrolet lineup in person, or call us at 972-538-7000 to schedule a test drive.